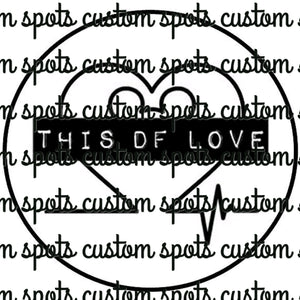 Custom Order Reservation Spot for Ears
THIS PURCHASE IS NOT REFUNDABLE. By purchasing you are agreeing to all the information posted on this listing. No exceptions. 
●When purchasing this listing you are reserving your spot for 1 pair of ears. You may purchase more than one spot, but must pay for multiple spots.

●all customers who successfully purchased a spot must dm me with their theme or idea by midnight Saturday. All listings who do not have a theme attached to their order will be refunded and lose their spot.
●please make sure to have 2 ideas in mind in case the first one is not available to make in the allotted time frame
●AUCTION ITEMS CANNOT BE REPRODUCED.

●The non-refundable $10 purchase is your committment to fully purchasing the custom
●If neccessary a drawing will be made and sent to you for approval

●a second invoice will be sent with the difference that is owed. For example if your ears retail to be 45 dollars, i will send an invoice of 35 plus shipping and/or taxes with the email provided in this purchase
●processing time starts after full purchase is made

●Items ship in 4-6 weeks

●themes can be anything your little heart desires!
●please keep in mind that all customs are subject to be reproduced